HOW TO WRITE A CV OR RESUME THAT DELIVERS RESULTS
The right structure, content and design
Your CV can be more than just a piece of paper to get you a job interview – it can be the key to unlocking your dream career! Successful CVs' approach helps you create a customised CV that stands out from the rest and positions you as a valuable candidate. Our tailored approach starts with a careful needs assessment to identify your unique selling points and create a powerful, persuasive selling tool – a tool to sell you! With our practical advice and professional assistance, you'll have a CV that truly showcases your talents and sets you apart from the competition.
What a successful CV contains
A dynamic layout and a professionally designed front cover give the visual impact needed for your CV to succeed in the battle to gain attention
Strategic development of your CV to inject a marketing-oriented approach to selling you, and to maximise your potential of winning that interview in a competitive employment market
A personal profile– because employers hire people based on more than just experience and skills. They are highly motivated by personal qualities and attributes, especially when this information is presented in our unique, proven style
A highly readable, succinct writing style, helping the employer to reach a positive decision to interview you without wading through pages of rambling text
Your CV will be a powerful "selling tool"– as opposed to being just the traditional list of employment and task related details offered by most people
We pay special attention to grammar and syntaxas well as to the tense and tempo of the language
If you have references or appraisals available, we may use 'excerpts' within the body of your CV. We have found this to be a highly effective marketing and image building strategy because it brings the positive opinions of past employers into dynamic focus
A modern CV for the twenty-first century
Our team of human resource, management and marketing professionals have created stunningly written and highly engaging CVs loaded with vital keywords, and presented in a professional, visually appealing style that has had proven success.  Click on the samples below to view some of the styles we offer – all are ATS compliant, meaning they will perform well in the software used by recruiters.
Cover letters to strengthen applications
Once you have a dynamic new CV, get a cover letter to match.
Successful CVs can write powerful cover letters as part of your application for specific job opportunities.
We don't rehash what is already in your CV, as some people do.  We focus on the benefits you can bring to that organisation.  We communicate in a manner that exudes confidence and poise.
We know of situations where applicants were rejected because of their poorly written cover letters.  The hiring manager didn't even bother looking at the CV.  Don't let this happen to you!
Connecting you to opportunities
Having a LinkedIn account is essential for those looking to stay competitive in the job market. In New Zealand alone, there are over 600,000 members, with new executives, entrepreneurs, job seekers, recruiters and sales people joining the network every second. With many recruiters now checking out potential candidates' LinkedIn profiles to confirm the information on their CV, it's important to have an optimised profile that is kept up-to-date.
A CV from Successful CVs will help you easily transfer your text into LinkedIn to generate a basic profile. But don't stop there – optimising your profile for the best results is essential for getting noticed by the right people. Make sure to keep your profile up-to-date so that you can stay ahead of your competition and land the job of your dreams.
Our LinkedIn writing service includes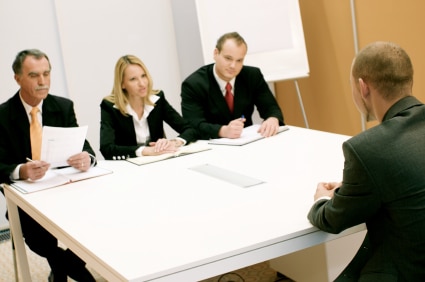 Do you feel the nerves before an interview? Research has proven that confident applicants perform much better than nervous applicants. The best way to increase your confidence and ace your interview is to practice and receive feedback from an experienced interview coach. Our team of experienced writers can provide you with independent advice and tips on how to present yourself well and show that you are the right person for the job. With their help, you can be sure that you'll make a lasting impression on the interviewer. Contact us today to learn more and get started on your journey to a successful interview.
Small business writing services
In our competitive business environment, ensuring your communication is professionally written and on target is critical to maintain your reputation and business advantage.
Successful CVs offers cost-effective corporate writing, branding and marketing solutions for small, medium and large businesses. Our writers work with you to develop and implement communication strategies that will improve your corporate image.
OUTPLACEMENT SERVICES TO SUPPORT STAFF
Redundancy is a very distressing experience for many people; staff and managers alike, need support to navigate the job market and find new opportunities.
Our writers work sensitively with employees to draw out their talents and qualities, and present them to prospective employers in the most effective way.  We help them to navigate the job search environment and provide them with the tools that enable them to put their best foot forward.
Contact us to plan and develop high-quality support programmes that will help your employees leave the business with dignity and  confidence, ready to take the next step in their career.